What's On Your Admin Dashboard
With real-time district transportation information at your fingertips,
the Admin Dashboard is designed to provide a quick look at
transportation operations.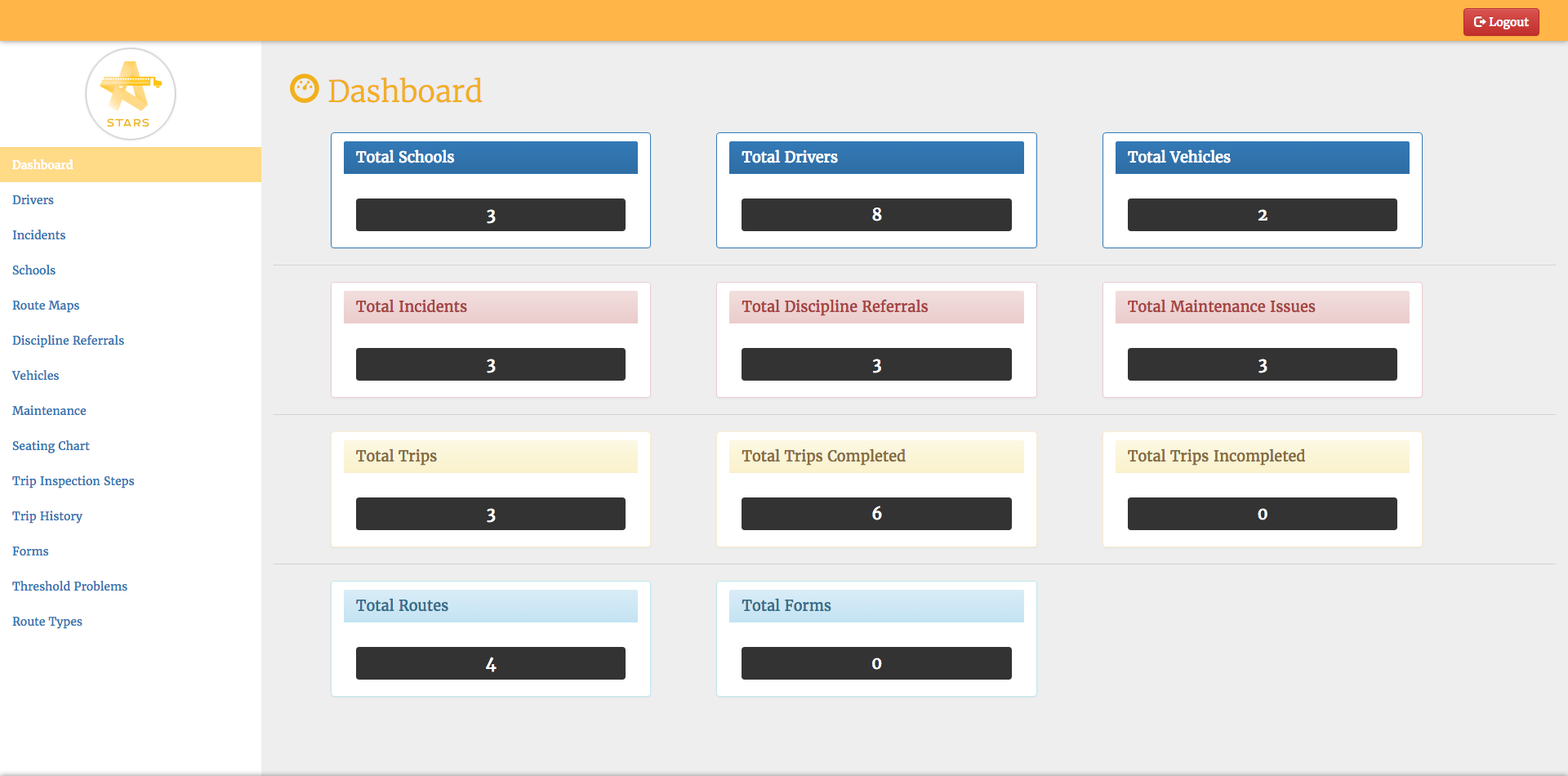 Factoid #1
Safe operation of your fleet is an integral part of the STARS. Accurate maintenance records allow you to keep a pulse on safety.
Factoid #2
State reporting for transportation funding is a breeze with customizable dashboard features.

Factoid #3
Real time tracking of trips and drivers is simple accessible with STARS.

Factoid #4
STARS is easily accessible on any mobile device and eliminates cumbersome forms.